GeoIP Legacy Databases (DAT)
Why?
Because of Nginx, Piwik2 and ModSecurity2. To use GeoIP2, Nginx has to be built from source.
---
Last Updated
Maxmind : August 2023
DB-IP : August 2023
connected via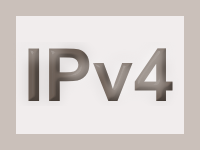 sometimes dl.miyuru.lk is may be available only via IPv6.
If you send more than 10 requests per day to dl.miyuru.lk, please copy and self host the files.
---
License

Creative Commons Attribution-ShareAlike 4.0 International License
Add the following code when using or redistributing
<a href="https://www.miyuru.lk/geoiplegacy">Geolocation database of [provider] converted by Miyuru Sankalpa</a>
---
Created Using
https://github.com/sherpya/geolite2legacy
Python3 & PHP7.3
Maxmind geolite2 databases
DB-IP lite editions
---
In IPv6/IPv4 databases, IPv4 address are mapped as IPv6 address.